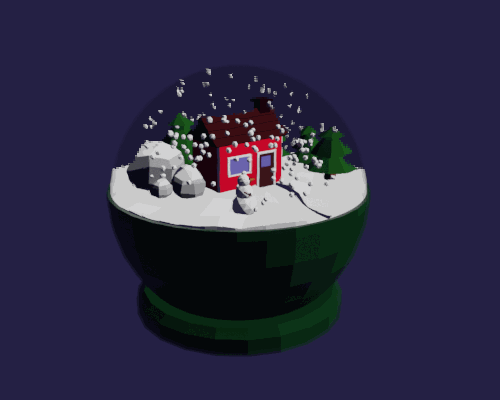 Snow Globe
A downloadable asset pack
Made this Snow Globe for Asset Jam 2. Feel free to use it for game jams or non-commercial games!
Made in Blender 2.80.
Took me roughly 2½h to model it. And then it took me like 2 hours more to add the animated snow. Tried to make it loop but could not find an easy way (yet at least).
Please share below in the comments if you use my Snow Globe for something, would love to see!